Hand Sanitizer Malaysia
Following the COVID-19 pandemic that has hit the world and Malaysia in particular, we are urged to keep ourselves safe and healthy by utilising hand sanitizer as one of the ways. This is because, one of the ways to prevent the life-threatening virus from spreading quickly is to wash hands regularly using hand sanitizer.
For product entrepreneurs and founders in Malaysia, this is your chance to produce your own brand product and be an owner of a hand sanitizer company in Malaysia. In this article, we will explain several ways to become a hand sanitizer product founder in Malaysia with UMZ BIOLINE MANUFACTURER SDN BHD
Things You Should Know About Hand Sanitizer
Before you want to produce a certain product such as hand sanitizer, there are several things that you need to consider such as follows:
Ingredients
Just as how you would pay attention to the ingredients of your food, you should also pay attention to the things you put on your hand too, especially if you are planning to sell it.
To produce a product for the public, you should be aware of what to include and what not to include that may harm most people. It's the least you could do in producing a product.
As different people have different allergies and needs, it is understandable that you can't cater to everyone but you could try your best to avoid the usual things that can harm most people.
These days, people are more aware of the ingredients of a product thus why you should be careful in picking the right ones to be included in your product to earn their trust.
For example, most hand sanitizers contain alcohol and alcohol can result in drying for most people so you might want to consider producing a kind without it. However, alcohol is also a vital ingredient in banishing bacteria so if you are thinking of excluding it, you have to find a substitute that can bring the same function to your product.
If excluding alcohol might not seem like the best idea, maybe you could consider including an ingredient that can bring moisturising effect such as emollients. All you need to know in producing a product is to know what you  want to focus on and what can make you different from other existing products.
Precautions
Fragrances are usually allowed in most products even though they have undergone multiple tests needed because they are not found as severely harmful. However, like alcohol, quite a number of people can't tolerate it and can cause them irritation and could harm them to some extent.
Chemical fragrance, just like any other toxic chemicals can be passed from the skin and into the blood which is why it can be quite dangerous.
Natural fragrances too are not exempted as it can be quite harmful and highly toxic. This is why you should be more aware of what could harm people and try to avoid from including it. By being more observant and inclusive, your product could reach the individuals who need it and earn their trust and loyalties.
Things You Should Know About Hand Sanitizer
The reason why sometimes people opt for natural sanitizers is because they do not trust the products put on the store shelf as they mostly contain ingredients that people are not familiar with. However, if there is a product that enlist all familiar natural ingredients, they are usually expensive. This is where you could come in and sell your all natural product with reasonable price.
This is because, although people can make their own natural hand sanitizers, no one can confirm the efficiency as it did not go through any test from any lab. This is why in the end, products that are produced through official process are more credible and trustworthy as it has been tested and approved by professionals and experts.
However, there is nothing wrong in producing a product with not all natural ingredients as in the end, all you need to know is your stand and who your target market is.
How To Choose The Best Hand Sanitizer in Malaysia?
There are various existing hand sanitizers in Malaysia may it be from the drug stores or from known brands so what could make your product stand out and be able to compete with them?
This is why you should follow the tips mentioned above and be more observant and inclusive in creating a product. This will allow your product to have their own loyal consumers.
Besides that, you should also do a thorough research in finding a hand sanitizer supplier in Malaysia that can help produce your own hand sanitizer label. This is because that aspect will play a vital role in deciding whether your product can make it or otherwise.
4 Ways To Create Your Private Label Hand Sanitizer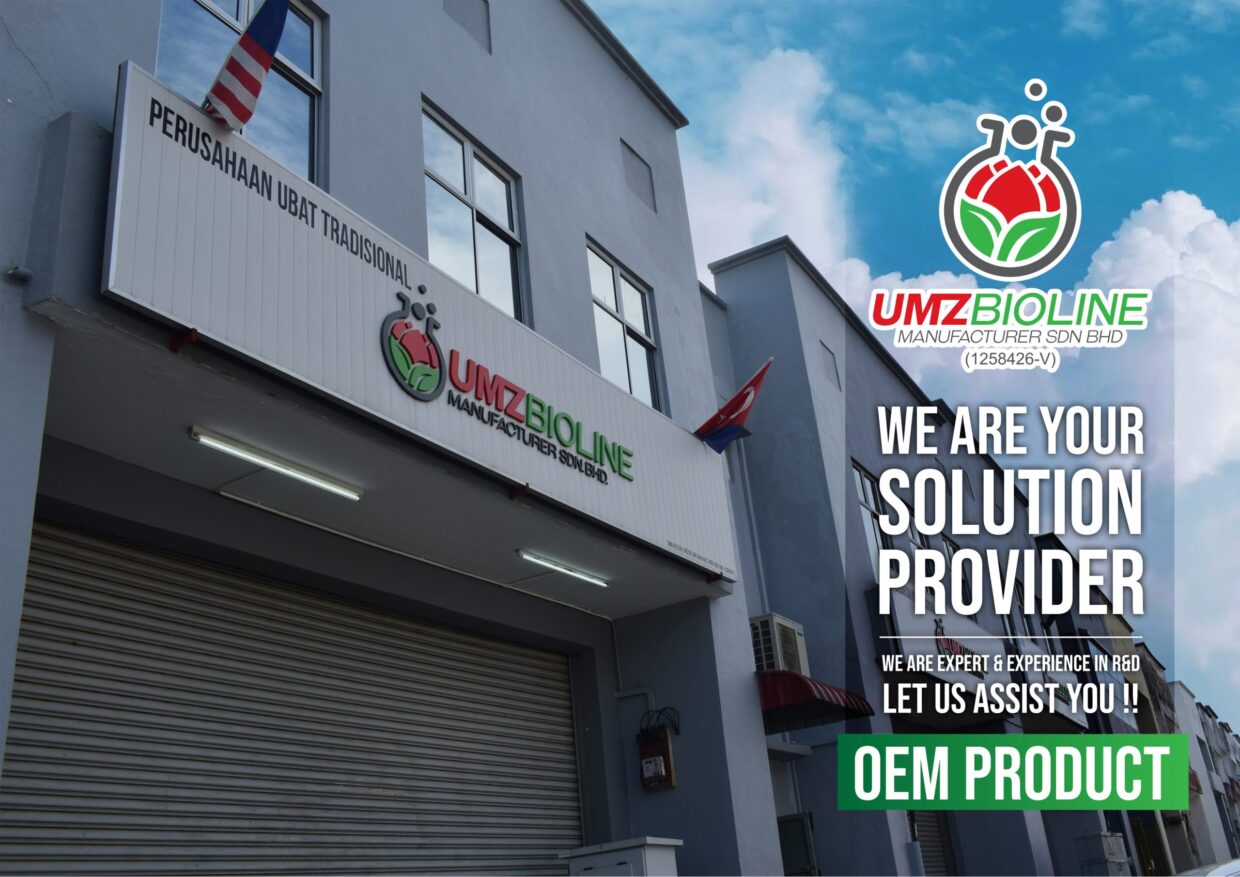 Now that you know better, it is time to know the process to create your own private hand sanitizer label.
We are going to list out the steps in dealing with one of the best suppliers we know that are:
Set an appointment anywhere you like that is convenient for both parties.
Meet to discuss the demand and to fully explain the cost, MOQ, and others for free.
3. Test the samples that they will provide according to your standard and needs.
4. Production process will begin based on MOQ agreed and they will also provide documentation for certification.
Hand Sanitizer Malaysia Supplier
Remember the supplier we mentioned earlier? Want to know more about them? Sure, keep reading to know more! If you are looking for a cosmetics manufacturer with good manufacturing practices, UMZ BIOLINE MANUFACTURER SDN BHD is the one!
As one of the best manufacturers of skincare, personal care, and cosmetics in Malaysia, they promise the best value service to those who want to produce their own products.
They can also provide customer service if your company requires it along with other services such as:
Free consultation
Reasonable price
Develop formula on new base research
Utilisation of advanced technology
GMP-certified Manufacturer
Provide certification and registration (Food Registration, HALAL, MAL, NOT)
Looking for laboratory-grade hand sanitizer? You can purchase directly from UMZ BIOLINE MANUFACTURER SDN BHD.
Here are the product list:
r8lab 5 liter liquid/gel
r8lab 1 liter liquid/gel
r8lab 500ml liquid/gel
r8lab 100ml gel
r8lab 50ml gel
This company has been working for over 15 years in assisting the production of private label from the beginning of discussions, producing formulas, preparing samples, to packaging processes.
With everything said, what are you waiting for? Contact them here now to begin your journey in producing your own hand sanitizer label in Malaysia!